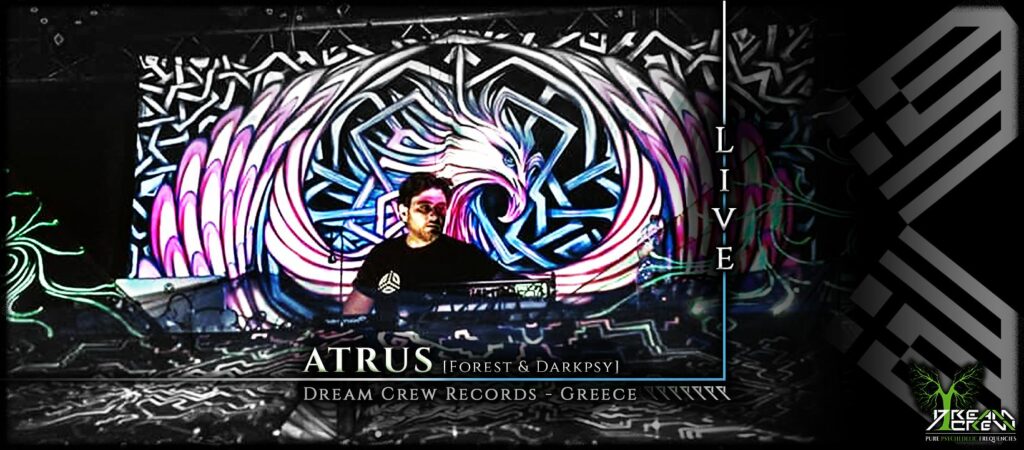 I Biography I
I Biography IBehind the project Atrus is Nikos Kechagias from north Greece. Born in 1980 and at the age of 15 he began to listen to electronic music After a few years began to deal with djing and then to organize small parties.
In 2008 it was time to start musical production. He experimented with psychedelic sounds and in 2016 he created the project Atrus. In 2017 he released two Digital E.P and participated in collections with great artists.
Psychedelic dark/forest with lot of atmosphere's is the style of music that expresses it.


I Country I
Greece
I Contact For Booking I
booking@dreamcrewrecords.org