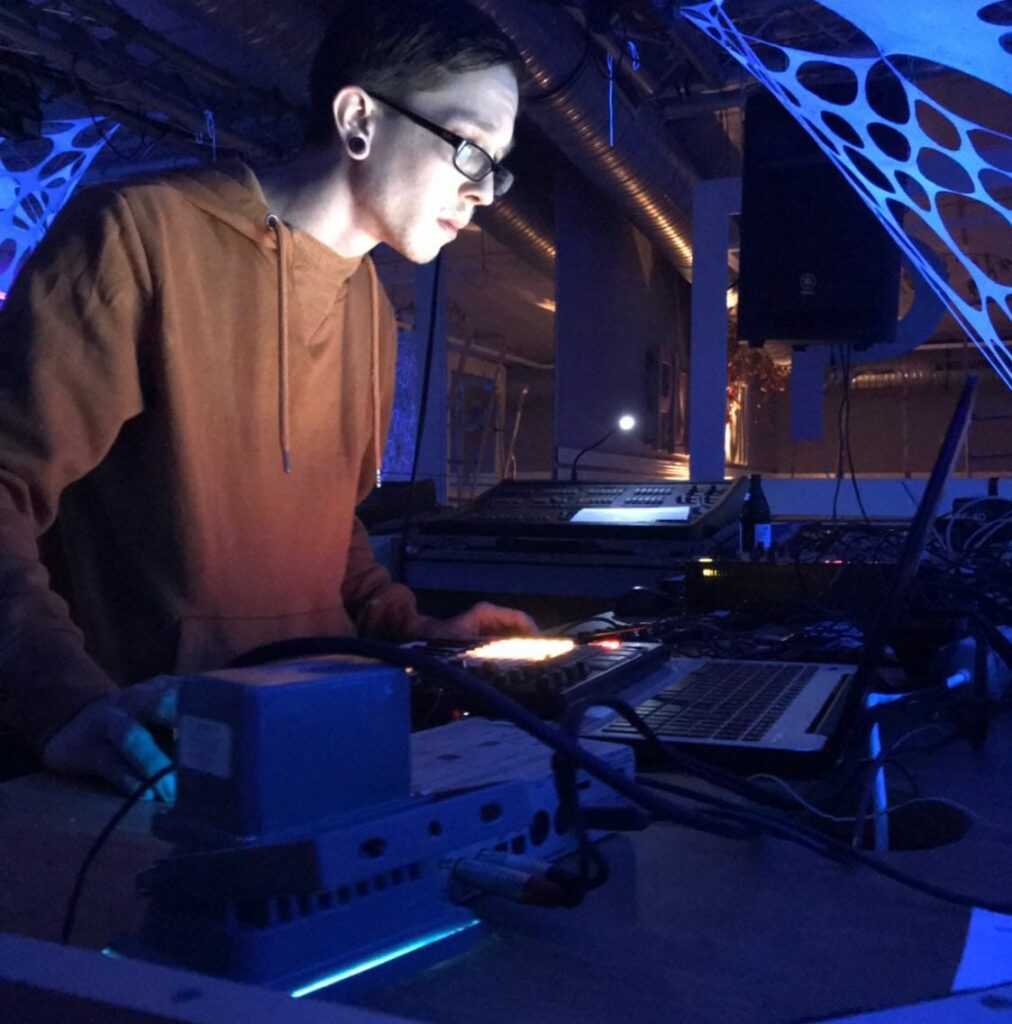 I Biography I
My psychedelic music experience began 2012, when I visited the legendary "MERGEL", who was playing in the "Cave Salzburg". After this massive brain fuck, my friend's and I decided to organize parties in the dreamy forests of salzburg. Really soon, this parties became bigger and famous in town
Meanwhile the project "SANQUARTA" was born, wich was a Psy-Core experience. With the artist "Yawanawa", I was going my first steps in my artistic live. Soon after, we played our first gig as "SANQUARTA" in Coorg, India.
Next I met "ZOPHRENICA", he was my personal "Yoda", and until today we create sick noizes and dark sound.
After years between those two obligations (organizing parties and producing), I decided to put my effort only into my music. It became more and more clear to me that my sound was developed itself into dark, melodic modular music.
Thats how I came to "Dream Crew Records .
"DAWDARKA" for me is not just the person, but an open minded Dark-Psy project, to create something unique.