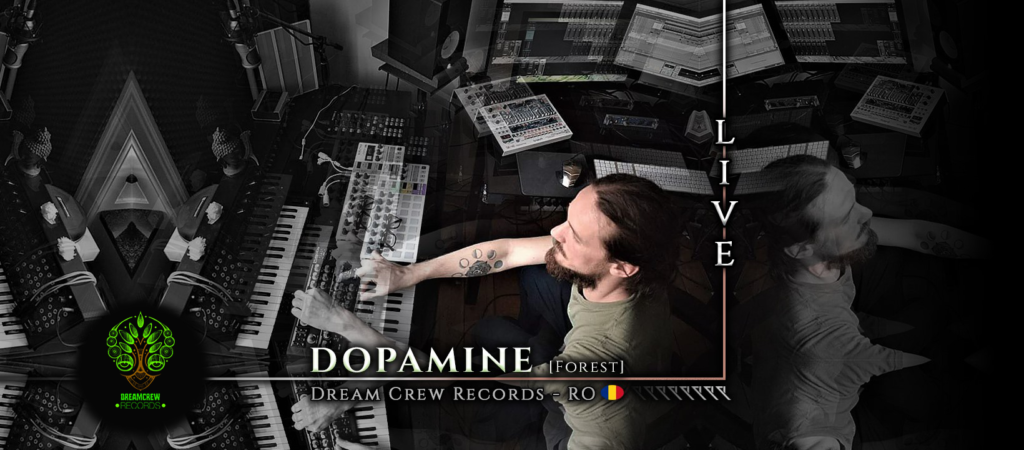 I Biography I
Dopamine is a solo live project of Andrei born in Romania, based in Denmark. His music reflects his passion for sound design and synthesizers with a little inspiration from mother Gaia.
He use the sounds to communicate with his audience, the heavy basslines and the earthy atmosphere guides the listener into a deep meditation and transcendence state of mind.
His personal touch is the arrangements of synthetic rhythms which transforms the digital into something organic and melodious.
This analog master joins the ranks of Dream Crew Records in 2017 with several releases on some VA and its first compilation PLANT MEDICINE (Bandcamp Link). he is now working on an EP that will be released very soon under the DCR flag.