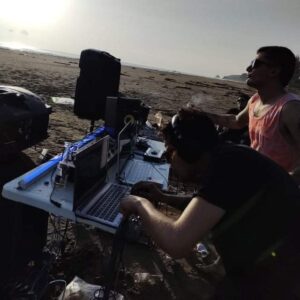 Ivan Oceguera and Ivan Mendoza are the founders of the MANTRALIEN project.
They started their career as a DJ after they decided to join their minds to create their own music and it opened their spirit and allowed them to understand life differently.
They started creating from 2016 at the same time they were studying music production. In 2017, after producing several years with other projects, they discover what it really is, their own style and the root of what they are now.
Their music is a journey that will take you to an island with a small swamp and a forest that will give life and dynamism to the dancefloor.
They join the Dream Crew Records family in 2019 with the release of their EP – Cactacaea On The Moon.