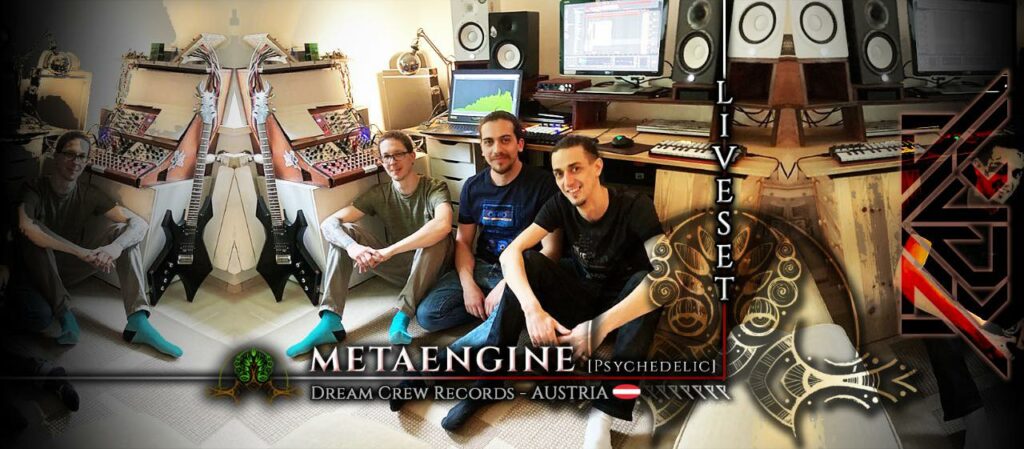 I Biography I
MeTa Engine is a new Age psychedelic project from Zhophrenica, Dawdarka and @m.AT
Each one of us was working from a different angle, to bring out the best of us and the music.
This new working ethic was so efficient, that we couldn't believe our ears.
For the first time, DAWDARKA could use his knowledge about the Modularsystem fully and without any restriction.
Together with the live played Instruments from Mat (VIDA), a complete unimagined sound world was created.
With his massive workflow, Zophrenica put together this two worlds.
Out of this experience, the project slowly crystallized itself.
In twelve hour sessions, we put together our music and created ten songs for the album "MODULAR KITCHEN".
Our goal was to leave the typical Psy-Line and to develop our own Melodic Style.