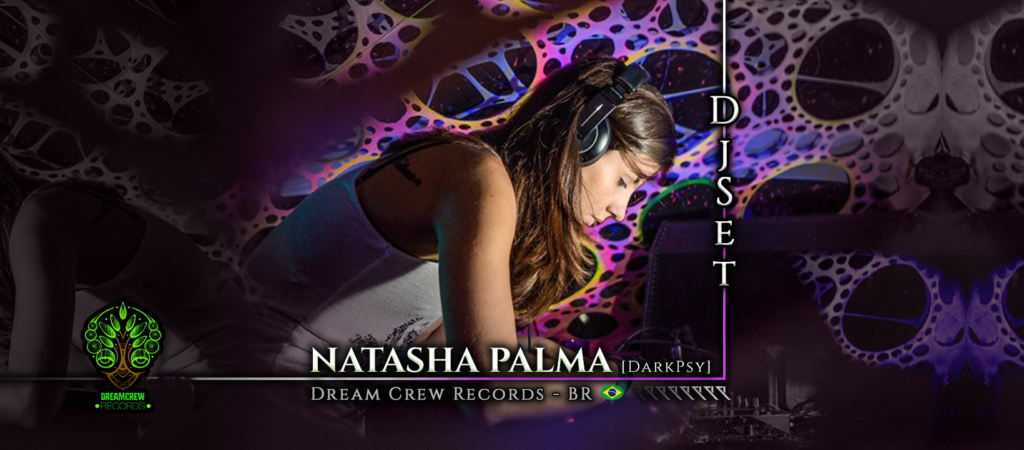 I Biography I
Natasha Palma, Dj resident of Curitiba, Brazil, had her first contact with electronic music in 2011.
In 2013, she live her first psytrance experience, immediately, she identifies and invested a lot of her energy as a psytrance artist.
Since then, she has started conducting music research and in-depth studies on mixing techniques.
She discovered her passion for creating DJ sets and for interacting with the dancefloor.
In her DjSet, she seeks versatility and musical harmony by selecting the repertoire that suits the atmosphere and the environment where she performs.
Driven by her affection and inspiration for harmonic and heavy bass lines, she composes her DjSets with pieces of Dark Forest.
She present cosmic sensations, and always in search of a psychedelic and introspective atmosphere.
Her main purpose is to share paranormal sound ambiances, which can provoke an introspective transformation and exchanging its energies with the dancefloor.
In November 2019, Natasha Palma seduced Dream Crew Records with her balanced sets on both selection and technique and her ability to harmonize 2 tracks.