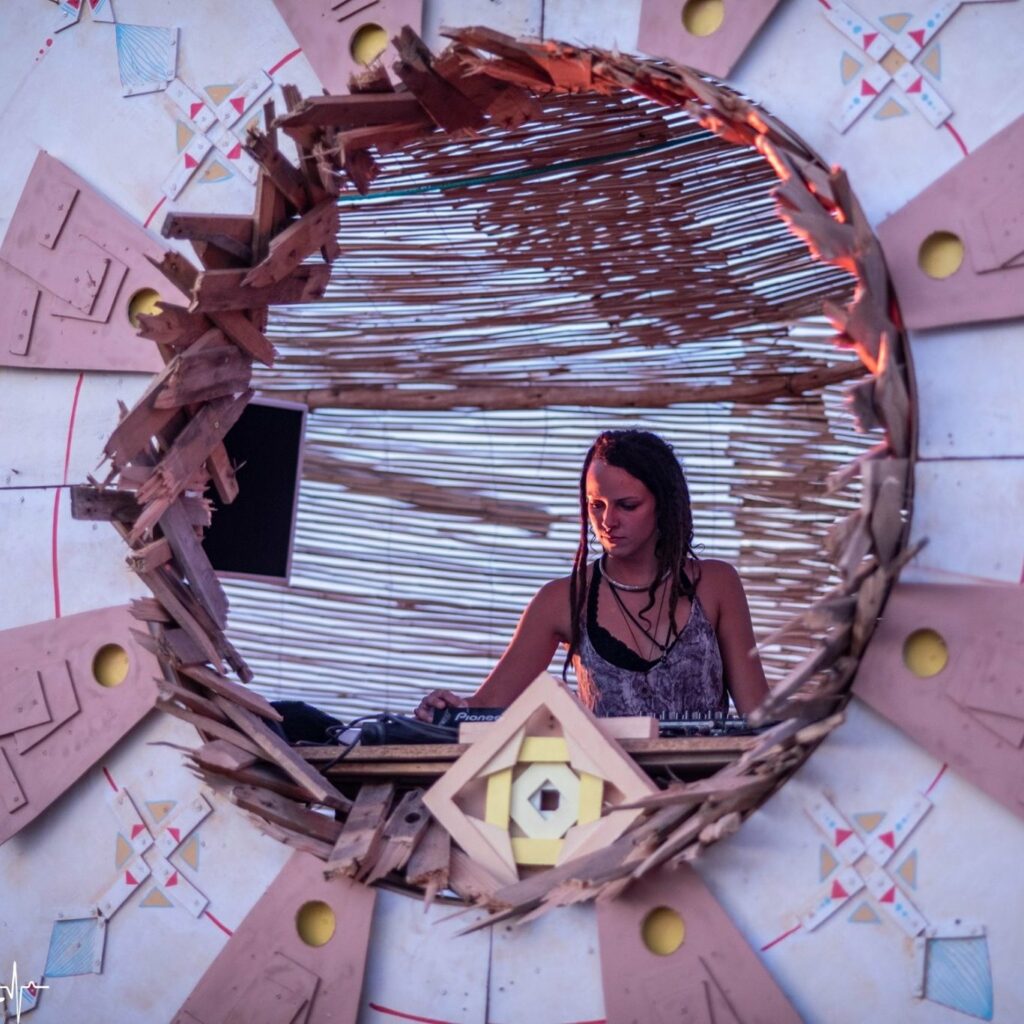 First of all, Dj Saru had her first psytrance experience in 2012 by randomly going to Boom Festival in Portugal on an adventure.
Then, she instantly fell in love with the scene and made it a point to get involved once she was back in Montreal, Canada, where she was living at the time.
From this time, she dived deep into the scene immediately, and a year and a half later bought her first CDJs and started practicing and playing at house parties and after parties until making her first formal gig in October 2014, which led to many more in Montreal and around.
Also, she got the opportunity to play in New York & California, Mexico, France (where Dj Saru travels back every summer to see her family), Lithuania, Italy, Croatia, Austria, Spain, South Africa, Brazil, India, Nepal, Guatemala, Costa Rica, Panama and Colombia — every new crowd and place feeling like a fun learning experience and opportunity for connection.
Dj Saru love for the music has only been growing and refining ever since!